Why book with us?
We are dedicated to creating the perfect holiday experience for you, with your budget in mind.
Croatia Camper is a family-owned company, based in Split, Croatia, specialized in campervan and motorhome rentals in Croatia and neighboring countries. We operate with the highest standards including a high level of personalized customer service and exceptional operational service on the ground.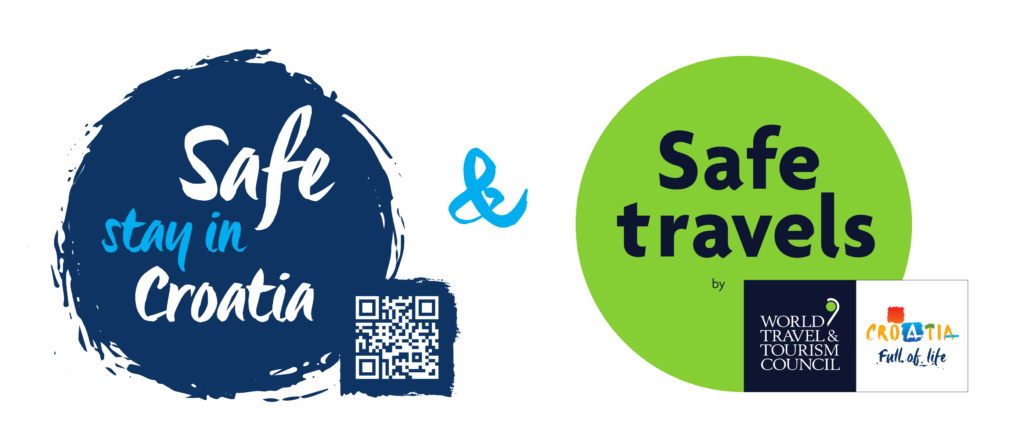 About us
First class campervans and motorhomes
Our campervans and motorhomes are kept in excellent condition, are well maintained and equipped with everything you need. They are professionally cleaned after each use and regularly serviced to maximize your comfort as you travel.
Global presence with local expertise
Because we operate at a local level, our staff have local knowledge and long-established links with large network of partners in the area. Wherever you go, you will be covered.
Personal, friendly service
We will meet personally with you and get you well familiarized with your vehicle as well as providing local knowledge of Croatia which will benefit you getting around safely as you tour our beautiful country.
24/7 customer support
When you book with us, you get 24/7 support and assistance. Two mobile phone numbers are available around the clock to you in the case of any emergency.
For each rental, we plant a tree
We care a lot about our environmental impact and take all measurements we can to make our company as nature-friendly as possible and our fleet carbon neutral. Therefore we decided to give back to mother Earth by planting one tree for each rental you make at Croatia Camper.
Campervans and motorhomes for rent
With Croatia Camper, you can enjoy absolute confidence when traveling as your vehicle is part of Croatia's most modern fleet which is regularly serviced and maintained to the highest industry standard.
Our locations
Croatia Camper depots are situated close to Split and Zagreb airports and city centres in easy to access locations.
One way rentals are available from our depot or any other location you desire.
Plan your route
To help you to get the most out of your holidays, we have several suggested routes you can take as the starting point for creating your own, or you can have us prepare route tailored just for you
Suggested routes
To help you explore Croatia by camper, we have prepared several suggested campervan routes, each in duration between 4 and 8 days. The routes cover the whole of Croatian coast as well as part of Inland Croatia, and each route lists nearby campsites.
Tailor made routes
We can also organize custom made routes for those customers interested in some particular natural placement, activity or gastronomy interest. For instance, whether you wish to skydive in Croatia, or visit and explore some of Croatia hidden gems, you can count on us.
Plan on the go
If the plan doesn't work, change the plan but never the goal. Plans can change, but your goal is the same, enjoy exploring Croatia. You can count on us during the whole duration of your trip to make all arrangements you might need.
---
What our clients say about us?
Read what our clients have to say about their experience with Croatia Camper.
We are incredibly proud of the feedback we have received from our clients over the years for the quality of our vehicles, service and our commitment to their needs.
About us
Goran was very helpful and perfect to explain us about camper facilities. The van was big enough for us (with 2 children) and April is great time to visit Croatia (sunny weather and few tourists). If you want to visit the country with a camper van, t's the right place !
Goran was very professional and friendly.
The camper was as advertised, no problem whatsoever.
Croatia by camper is the perfect way to visit this beautiful country. Visit the waterfalls and mountains inland, and use the excellent ferry system to visit the islands all within the same holiday. Croatia campers provided me and my family with the perfect clean and high quality van to do just that. Goran and Robert provided a professional and friendly service from booking the camper, to dropping it off and heading home. One of the best bits of the service for us was the airport pickup and drop off, the fact that we could hop straight off the plane and into the camper and back again was just the icing on the cake.
Croatia campers were great. The service was fantastic. Delivery and pick up of camper was prompt. The camper was in excellent condition and had all the comforts required..
We had great holidays with the camper from this company. It was easy to drive, nothing broken. The service from Robert and Goran was perfect. If we had some questions, also questions which didn't belong to the camper, we could call them with the integrated mobile phone of the camper. For example, timetable of the ferry, accommodation before flying back etc.
Thank you!
Croatia Camper was a professional company that took the time to present themselves and the product well. Both owners, Goran and Robert, went out of their way to prepare us, to meet us and to answer any questions we had. We felt comfortable on our holiday and knew that if we had a problem, they were only too willing to help us.I would have no hesitation in recommending them to other people – in fact we already have. Thank you.
Very nice experience with Croatia Camper.
Vehicle in very good condition.
Croatia Camper are just so good at what they do. Attention to detail, support when required and a level of personal service that is so rare in Business these days. Croatia i1s stunning and a must-see by Campervan. Will be using them again in a few years!
Vehicles were excellent
Service was excellent (pick up m& return from/to airport etc)
Vehicles allowed to cross into neigbouring countries
---